Labels - Decals

Wedding - Social - Graduation Invitations

Customized Holiday Cards

Large Selection of Advertising Specialties
You Dream it. We Create it. Your ideas - Our design and production.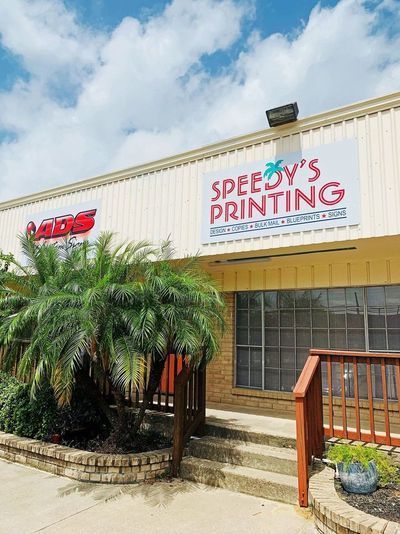 Come Visit Us!
6614 Stewart Rd. 
Galveston, Tx 77550
Let's combine our printing and marketing expertise with your projects and needs from concept to completion. We have an entire List of Services available. Simply ask for it: speedys@speedysprinting.com or read more about what we can do for your business under our "Services" tab.
_____
Our Sign Division

David O.

"Speedy's Printing has always been great to work with! Their prompt responses always make getting jobs done easy."

Callie F.

"Our projects look nice, especially our calendars. When the Speedy's Printing staff delivers our items, they are always polite."

David A.

"Many thanks to Speedy's Printing and their staff for 13 years of holding my hand helping me design receipts and colored brochures. They made it easy!"

Harvey T.

"Everyone at Speedy's Printing is fantastic!"

Mallory D.

"Speedy's Printing is always prompt and helpful. They are good communicators. They get the job done!"